Love - Gold Earrings
Open media in modal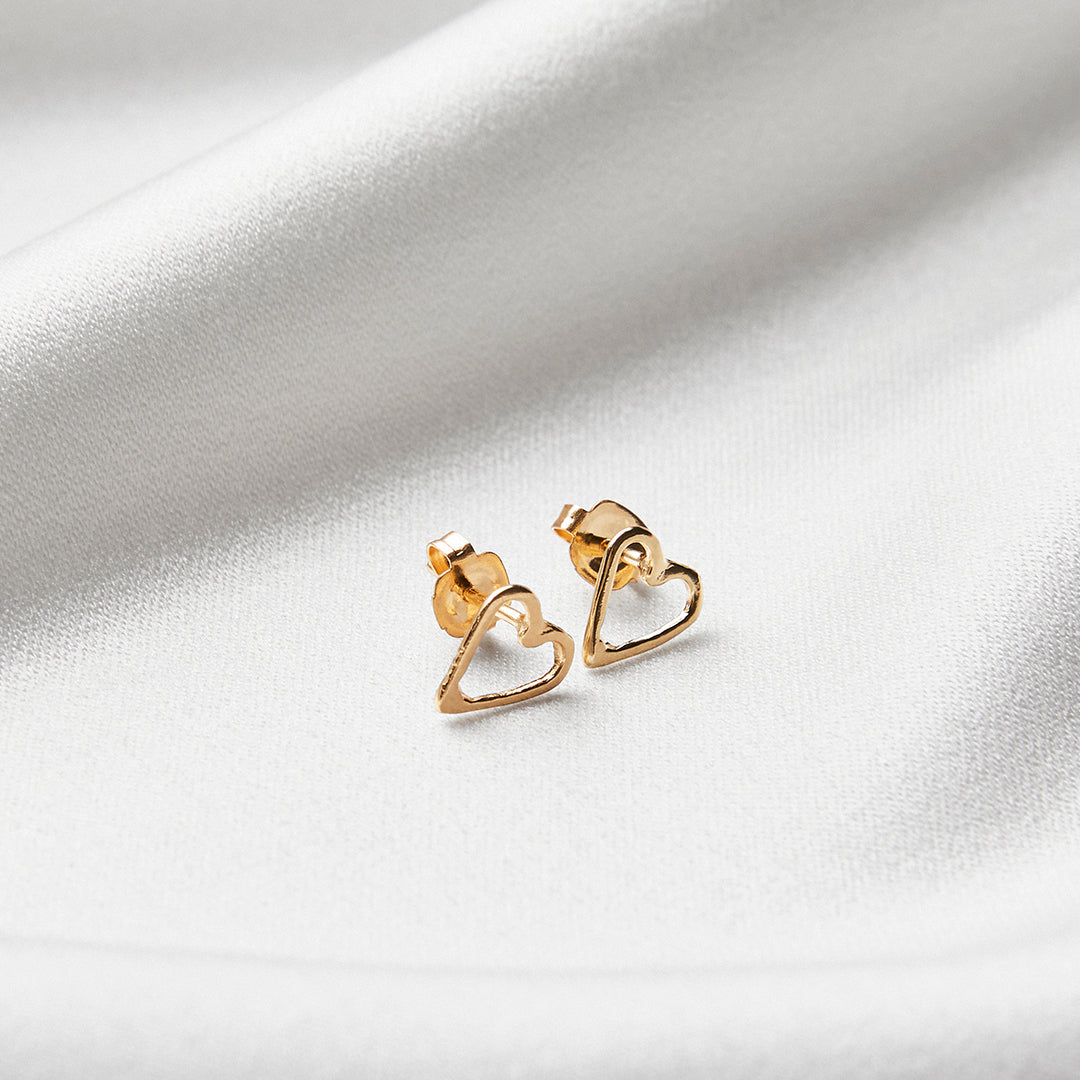 Open media in modal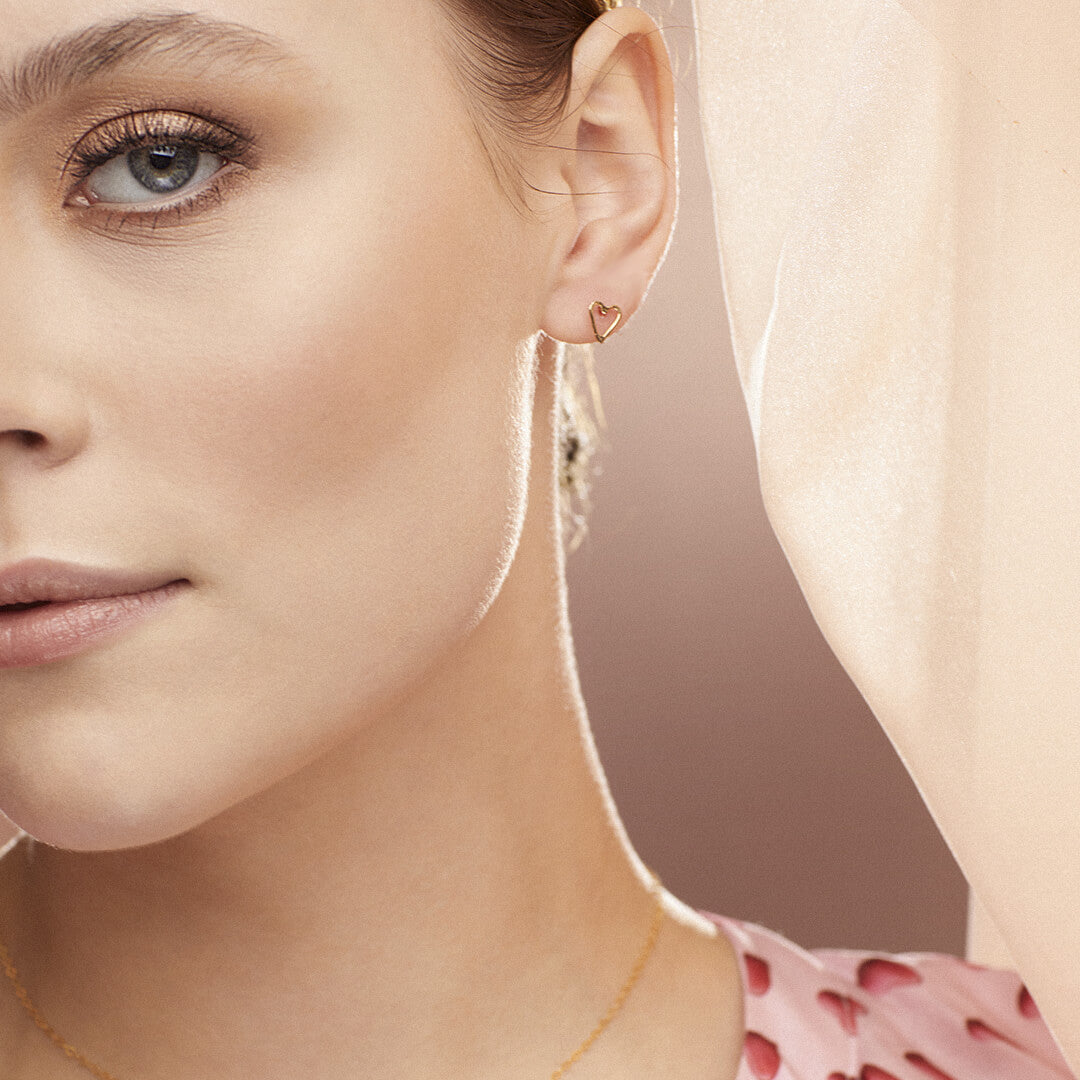 1
3
Tax included.
Shipping calculated at checkout.
About this product
A handmade gold plated earrings with a heart from the collection Love, designed by Sofia Wistam.
Heart measurement: 7 mm.
Material: gold plated (

brass and dipped in 18 carat gold).

Sold in pairs.
About the collection Love
A jewel for love. Thinking of you makes me warm and happy. I get butterflies in my stomach. My knees go weak. Blood pulsates through my veins like a sweet fizzy drink. With this heart, I celebrate love. The courage to succumb to it, and to accept it.
When I think of you, I get warm, all tingly, knee-weak and happy. The blood in my veins pulses like carbonated raspberry soda. I think about you every minute, every second. Sofia Wistam
Please read the care instructions
About By Sofia Wistam
Handmade jewelry made of materials in top quality.
Top rating: 4.8 out of 5 rated by our customers.
Free shipping & 14 days right to return.
Fast delivery: we usually ship within 24 hours.
SKÖTSELRÅD

My jewellery is handmade in two versions – silver and gold plated. Below are some care tips to help keep your jewellery beautiful for a long time to come.


SILVER JEWELLERY

Silver jewellery is durable and long-lasting but all silver darkens with time. Silver reacts to hydrogen sulphide and oxygen, which is found on our skin, as well as in some fabrics, perfumes and body creams. Avoid showering, bathing and washing dishes with your jewellery. Silver that is stored with other silver tends to discolour faster and is more prone to scratching, as the pieces rub against each other. For this same reason, necklaces and bracelets are best used in isolation from other pieces.

Cleaning you silver jewellery: Your silver jewellery is easily cleaned using normal dish soap. Place your jewellery in a few drops of dish soap and leave for ten minutes. Rinse with lukewarm water. Dry completely with a cotton towel and then use a silver polishing cloth to restore its shine.




GOLD PLATED JEWELLERY

My gold jewellery is made of brass dipped in 18 carat gold – called gold plated. These pieces are especially sensitive when worn with other pieces as the gold layer rubs off. Avoid perfume, makeup, damp and body creams where your jewellery is placed, and avoid showering, bathing and other contact with water to keep your jewellery from discolouring. The best storage place when not using gold plated jewellery is the box that it came in. The gilding wears off with time – how fast depends on how much you use your piece and how well you care for it. Your skin type may also affect this.

Do not submerge gold plated jewellery in strong cleaning agents, as this will speed up the tarnishing process. Also be careful not to polish it too hard with a polishing cloth.




IF YOUR JEWELLERY BREAKS

In the unfortunate case your jewellery breaks, you are entitled to a one-year warranty.


Email us your order number, name and photo to shop@sofiawistam.se if you wish to return a product. We will send you a new identical item (or your money back if the item has been discontinued from the product range).




Questions? Contact us here!
RETUR POLICY

We have free worldwide delivery on all our orders.
For all international returns and exchanges, the customer pays for the return cost.
When returning or exchanging a jewelry, the item must be returned in its original packaging.
If you would like to register an international return or exchange, please contact us on at shop@sofiawistam.se and we'll help you from there.
For returns in Sweden, please resister your return here.